We Want to See You
in your BroadSword Best!
Send in your high rez photos of you dressed as any
BroadSword Character!
Winners will apear here & in an issue of Tarot and Get Fun Treats no Trick!
here's the link for your photos!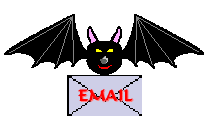 2009 Winners!


Honorable Mentions!


Sara Edwards

Best Pet Award!


Mikie the Wonder Weiner-Dog!


2008
Winners...

2007
All our Winners received a groovy trophies
and appeared in Tarot #48!

The Gorgeous Ghost Award Goes to Shara!
for her Crypt Chick portrayal from Issue#3!

The Vampy Award Goes to Rachel!
for her Licky-D and Cheerleader Gal Pal from Issue#12!

The Gun Totin' Kitten Award goes to Lisa!
for her 3 Kitten's Gunn Cat costume!

Here's Traci B as Tarot DragonCon 2007



2006 Winners

2005 HALLOWEEN WINNERS!

Maria Bonet as Tarot
1st for Most Magical!

Costumes done by ~ Alisia Silliman
1st Prize Bewitching Group !
Diamond ~ Christina Silliman
Blue ~ Kyria Dane
Star ~ Meera Dane
Main ~ Rachel Markstein
Gold ~ Annabel Bugg
Cheetah ~ Jennifer Moore
Green ~ Samantha Dane
Maroon ~ Theresa Moore

Costumes done by ~ Alisia Silliman
1st Prize Bewitching Babies !
Pooka ~ Julian Lintz
Lil' Boo Cat ~ Mnemosyne Lintz

Rachel Bland as Cherri Creeper
School Spirit Award!
Tracy as Cherri Creeper
Groovy Ghoul Award!
A Big Thank you to all you Halloweeners!
You all ROCK!

Why Tonya Kay Reads Tarot, Witch of the Black Rose

Why I Read Tarot Video Winners!
Click Here
WINNERS received a CUSTOM
FlipCam with the Tarot Character of their choice!


The Lovely Spazzy Modeling
her Boo Cat Flip Camcorder.

ALL IMAGES ARE COPYRIGHT & TM 1999-2010 ALL RIGHTS RESERVED JIM BALENT
Tarot:Witch of the Black Rose and BroadSword ComicsŪ1999-2010 Jim Balent