Tarot#109 Special!*
Price:
$45.00
Shipping Weight: 1.00 pounds
Quantity in Cart: None
Tarot#109 Special!*
With this Special, You'll receive Covers A & B, the Deluxe Art Print, Anniversary Photocover, Bonus Goodie and JUST for This Bundle a brand new Faerie Passport Sticker. You may also ADD ON the Studio Cover (TBA) and , The Skyclad will be the unedited Cover A-if you wish

now here's the Story: Tarot#109: "

A Dark Union
"

Tarot is shot while accompanying the Skeleton Man on one of his missions! Jon must steal a police car to save her life! Time is ticking away as Tarot bleeds out! Meanwhile, Raven Hex is attacked by two of Azure's minions as they attempt to retrieve his severed arm.


Celebrate 18 years of Jim Balent's Smart, Sexy, & Strong Spellbinding Witch, Tarot.
Thanks to the Digital Magic of Stacy Hokett, See what's happening in the Dollmaker's workshop, Holly G!, a newly created rag doll , seems up to some mischief!
PhotoCover Collector's Edition of Issue #109 will be Signed by Artist/Creator Jim Balent and Model/Colorist Holly Golightly. Bagged & Boarded . Limited Print Run.


Deluxe Art Print,"Conjure" by Jim Balent. 6.5x10" signed and limited to 500
Ships Late March 2018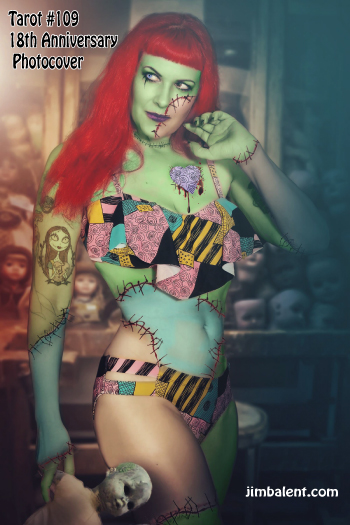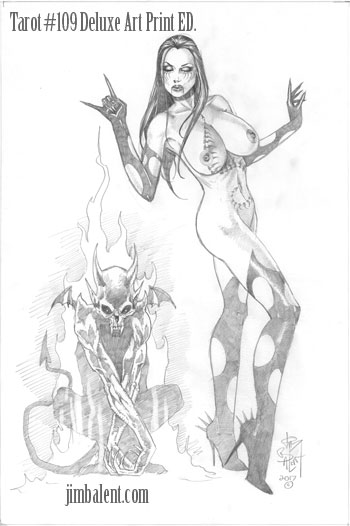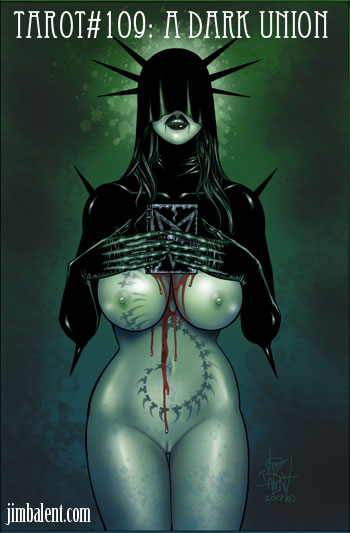 18th Anniversary Photocover Deluxe Art Print SkyClad Ed. add on
Related Products