Home

/

Krampus Mystery Bundle
Krampus Mystery Bundle
Price:
$29.99
Shipping Weight: 2.00 pounds
Quantity in Cart: None
Krampus Mystery Bundle
Krampus Mystery Bundle!

Welcome to the Limited Edition Mystery Bundle!

Celebrate the Yule season with this Krampus themed bundle! Featuring the The very 1st Krampus art piece by Jim Balent, on the unique poly packet! As well as an exclusive rectangular badge with Toony Tarot getting her Krampus spanking!. Then inside I'll cram Krampus themed comics, prints & other goodies. Parcel will value at $60 and up! Grab this NOW cause the Mystery Bundle will be limited to 50.

ships Dec 2017 (or eariler)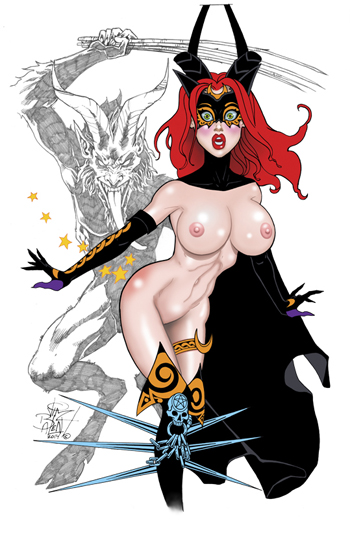 Badge Art!
Related Products