Tarot#111 Special!*
Price:
$45.00
Shipping Weight: 1.00 pounds
Quantity in Cart: None
Tarot#111 Special!*
With this Special, You'll receive Covers A (shown) & B (featuring Boo giving Tarot a Massage-image comes soon) , the Deluxe Art Print, Photocover, Bonus Goodie and JUST for This Bundle a brand new Faerie Passport Sticker. You may also ADD ON the Studio Cover will feature a wrap around cover of Boo & Tarot and, The Skyclad will be the unedited Cover B -if you wish NEW add on Chrome (14 Left ) & Gold Metal Editions (9 Left)
at an early bird Price Bundle of $200 ( save $25) !! (9 Bundles Left)
Or Order on their own- link at bottom of page.

now here's the Story: Tarot#111: Happy Endings?

The Skeleton Man faces a life or death situation as he battles internal demons from his past.
Meanwhile Boo Cat tries to relieve the stress Tarot is feeling by giving her a massage but accidentally uses
Enchanted Cat-Nip Massage Oil.
Photocover will be a blast from the past featuring the photography of Jim Balent of Holly Golightly in Autumn Leaves

Signed by Artist/Creator Jim Balent & Model Bagged & Boarded . Limited Print Run.

Deluxe Art Print,"Tears of a Witch" by Jim Balent. 6.5x10" signed and limited to 500
Ships Late July 2018
ALSO AVAILABLE AS AN ADD ON OR ON IT'S OWN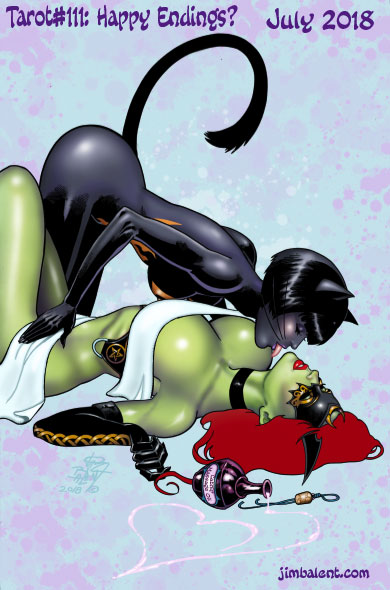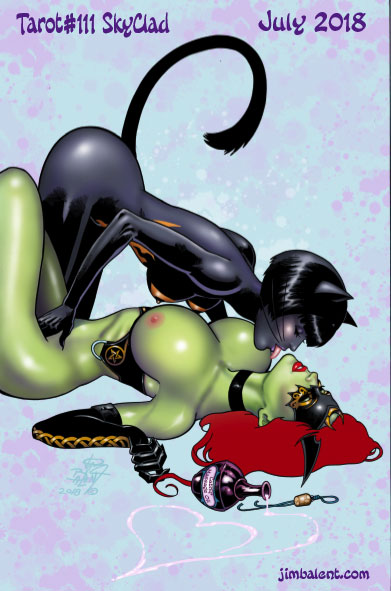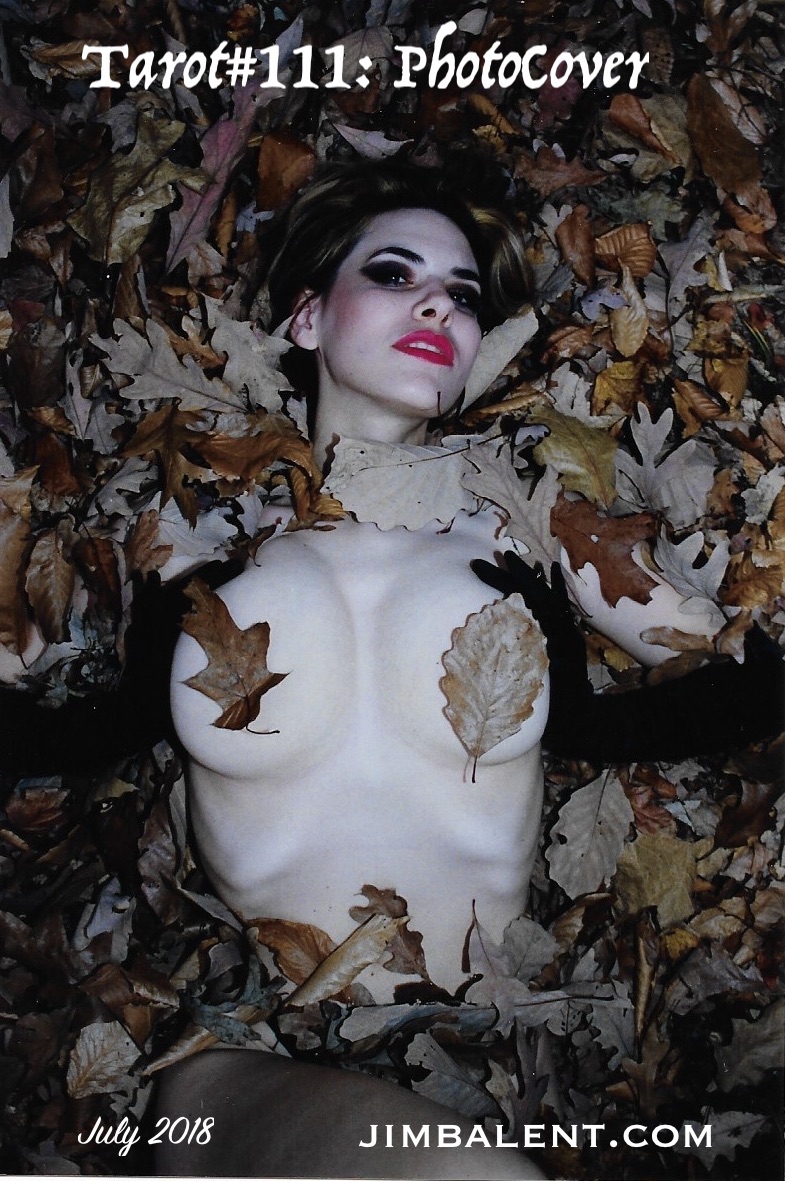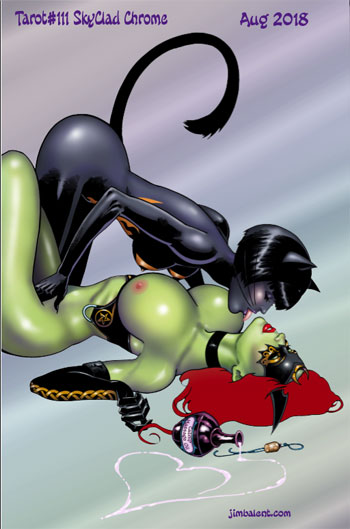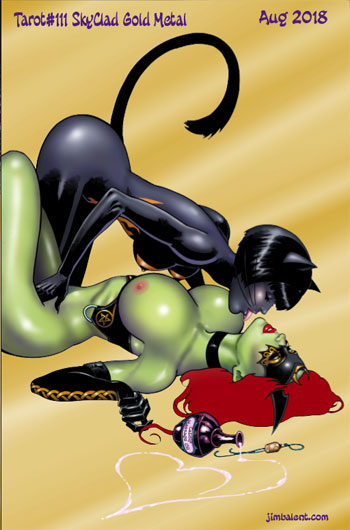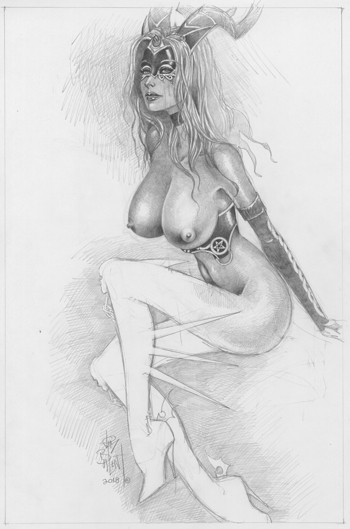 Related Products