Home

/

EarlyIncentive Tarot#110
A $7.50 Extra postage option is provided if you also have other in stock books that can be ship sooner or other preorders to be shipped later.
EarlyIncentive Tarot#110
Price:
$5.00
Shipping Weight: 1.00 pounds
Quantity in Cart: None
EarlyIncentive Tarot#110
Tarot#110: " The Dragon Prince"


They say that when a Dragon falls in Love, it's for life.
But what happens when a Dragon Prince falls in love with a Dark Witch who vowed never to fall in love again?!
Will Raven's darkness swallow up the love of the fiery beast or will the Dragon's love BURN Raven once again?

By ordering with the ETC, you will receive both covers, A & B, with a bonus Gift! for only $5.00 + shipping ETC may NOT ship early, they will go out as soon as we receive them from our Printers.


VARIANTS ALSO AVAILABLE:
Photocover will feature, Playboy centerfold, Amy Nicole Moore as Raven Hex with the Magic photography of Stacy Hokett

Signed by Artist/Creator Jim Balent Bagged & Boarded . Limited Print Run.


Deluxe Art Print,"The Ritual Begins" by Jim Balent. 6.5x10" signed and limited to 500 Ships Late May 2018

SKYCLAD EDITION
STUDIO EDITION : TBA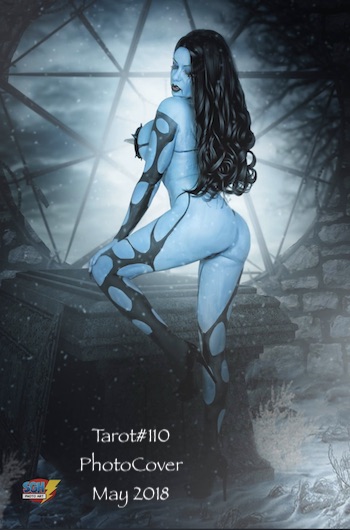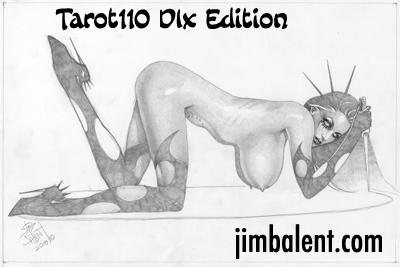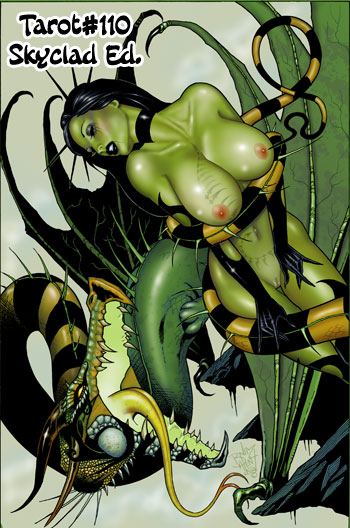 Related Products