Yeah I drew It! by Holly G! ON HOLD
Price:
$0.00
Shipping Weight: 1.00 pounds
Quantity in Cart: None
Yeah I drew It! by Holly G! ON HOLD
"Yeah I drew it" by Holly G!
A collection of early ink and pencil drawings from Pin-ups to Vampfire Covers, some new ones, as well as Tarot characters. B/W 36 pages, saddle stitched (bound in comicbook form) and every book comes signed.
Choose From These Variant Covers - Metal Editions come Remarqued (Quick Sketch) and Sketch Cover has one character of your choice & style: Full Colour Chibi or Realistic Pencil, the I'll contact you for the character - Add On a Remarque to Glossy Edition (Shown above) if you wish....
Sliver Edition 15 available ( 8 Left) $125 each
Gold Edition 15 available ( 8 Left) $125 each
Sketch Cover Edition 10 available ( 7 Left) $225 each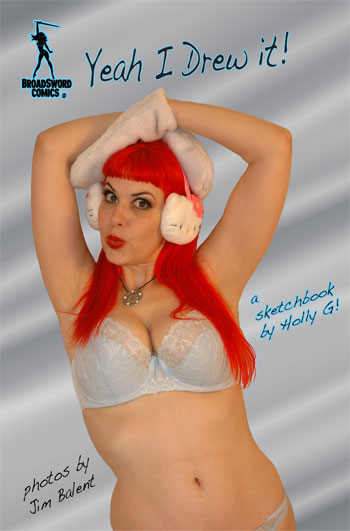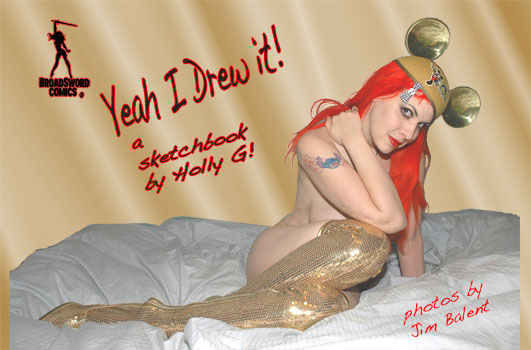 ships late Feb 2018